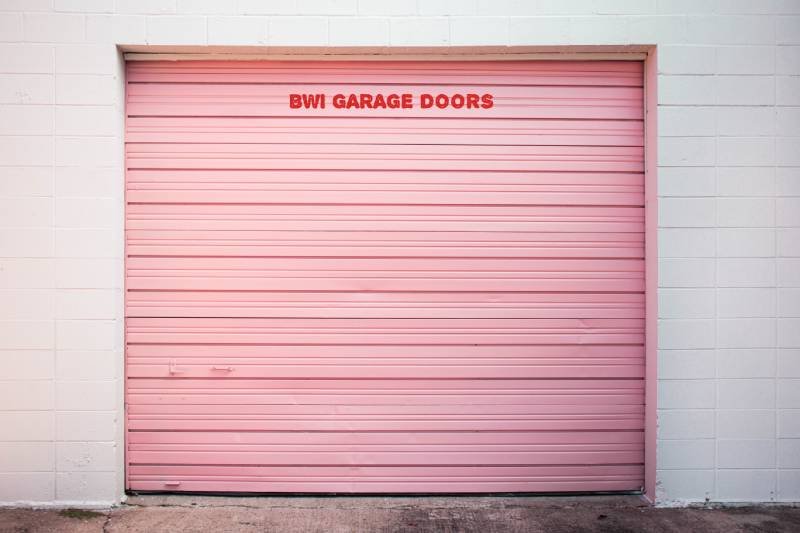 Most people don't think about their garage doors until something goes wrong or stops functioning all of a sudden. It is a mistake, and you should never ignore looking after your garage door's well-being. At BWI Garage Doors, we know every garage door has a limited life, no matter its price and sturdiness. Although routine maintenance and repairs will help keep the door safe and functional, the garage door won't last forever! Do you think your garage door is approaching the end of its operational life? Try to keep an eye on the following signs:
Noisy Operation
Almost all the garage door makes normal noise during operation. But when the noise level starts climbing, then it is time to call our team for inspection. Unusually loud operational sound is a sure sign of deterioration, and small damage can bring significant damage to the mechanical parts of your garage door. In most cases, a simple component replacement might solve the problem. If you hear excessive grinding, creaking, cracking, shaking, or squealing during operation, don't ignore the challenge! Contact our garage door repair and installation team in Bowie, MD, for a necessary garage door inspection whenever you notice any strange noise. We will check the things thoroughly and recommend the best course of action.
Deteriorating appearance
It's is always wise to have a visually pleasing garage door. Minor dents won't compromise the door's functioning or performance. However, any significant damage will make the door look wrong or different. Massive cuts or dents probably slow down its smooth operation. We provide the necessary maintenance to bring back the curb appeal and keep your garage door look new. So you should call our team as soon as you notice any significant damage.
Missing safety features
Modern garage doors come with numerous safety features. It will keep you, your property, and your family safe and out of the hazardous way. If you own the old garage doors, you may not have such safety features, and you desperately need to add it. Lacking garage door safety features is welcoming the accidents to happen. Some of the safety components every garage must-have, and our garage door repair & installation experts in Bowie MD recommend it to add:
●Auto-reverse functionality
●Motion detection sensor
●Manual override controls for the garage door opener
● Force sensors, Safety sensors to prevent the door from closing
● security keypad and remote access
● Rolling garage door access codes
● Window placement for increased outdoor visibility
● Remote lockout
These are the desirable features, necessarily paramount for you and your family's safety. Do you find your garage door lacks any of the above features? It's time to call our garage door repair & installation experts in Bowie MD that help you shopping for a replacement.
Irreparable Damage
A Garage door contains several mechanical parts, and a damaged garage door can be dangerous for such damaged parts. Don't deal with the broken component. The broken part reflects that your door is wearing, and it passed the point of repair. Eventually, it will cause your garage door to malfunction. With regular daily use, the average garage has a lifespan of around 20-30 years. As it approaches its probable lifespan, you can very well notice the signs of damage & deterioration. When you're dealing with a ridiculously heavy door that can bring serious injury. It is wise to replace all the aging components of the old garage door to ensure its best function and safety. Our garage door repair & installation experts in Bowie MD specify certain parts that need special professional care:
● Broken springs
● Damaged or rusting hinges
● Deteriorating cables or wires
● Damaged or broken door handles
● Rusty screws and other hardware
● Damaged or dented garage door tracks
For all residential garage door repair or installation contact BWI Garage Doors today!
When you need a new garage door and an installation team, you can trust, BWI Garage Doors. We have worked over three decades for serving residents throughout Bowie MD and the surrounding areas. With high-quality garage installation and repair service, we are ready to help you, too. To learn more about your new garage door options and our installation services give our team a call.
Comments are closed.