24×7 GARAGE DOOR REPAIR IN FORT WASHINGTON COUNTY MD
Garage doors play a vital role in enhancing the appeal of your home. However, these too require proper and regular maintenance. Therefore, any time to detect any kind of issue whether it is minor or major just get in touch with a professional and experienced garage door repair service like us at BWI Garage Doors. We take pride in offering the best residential as well as commercial garage door installation, replacement and repair in Fort Washington County MD.
We at BWI Garage Doors are one of the most reputed and leading garage door companies in and around Maryland and known for handling garage door issues of any type. So if your garage door is throwing tantrums like getting stuck in the mid or creating unusual noise you can give us a call and we will be right there to help you out of the problem on the site effectively. Our garage door experts are well-equipped with the required knowledge, latest tools and techniques which help them fix any garage door problem in a short span of time. Being in the industry for years now, we understand that the garage door issues occur all of a sudden without a warning that is why, we provide 24 x7 garage door repair in Fort Washington County MD.
ON-SITE GARAGE DOOR REPAIR & INSTALLATION IN FORT WASHINGTON COUNTY MD
From single to double, traditional to modern garage doors, our experts at BWI Garage Doors have installed and repaired a wide selection of garage doors regardless of the brand, make and model. We also understand that garage door installation in Fort Washington County MD is a big investment and hence, we ensure to provide you the best possible services at the most competitive prices.
We know that even a small problem in the garage door can put your home, business and life at stake; therefore, we provide the most dependable garage door repair in Fort Washington County MD on the site. For that we always carry the essential tools and equipment in our mobile van.
EXPERIENCE AND EXPERTISE IN GARAGE DOOR REPAIR AND REPLACEMENT
Our dedication and commitment towards providing an unparalleled customer service, reasonable pricing and years of experience are the factors that make us best from the rest. Our expert technicians are equipped with the best knowledge regarding the various issues found in garage doors. Whether it is the repairing or replacement of spring, cable, roller or opener or repairing the off track or entire garage door replacement, we can handle every problem seamlessly. We can find and fix garage door repair Fort Washington County MDneeds.
So if you are looking for a trustworthy, experienced and professional garage door repair or installation Fort Washington County MD service provider then consider us. Get in touch with us for a free quote.
Additional Services
Residential Garage Door
Custom Garage Doors
Garage Door maintenance
Aluminum / Steel Garage Doors
Replacement Doors
Broken overhead repair
Broken Springs repair
Garage door torsion spring repair
Garage door parts for sale
Windloaded Systems
24/7 Garage door services
Discount Garage Doors
Commercial Garage Door
Commercial Garage door operators
Sectional garage doors Installation
Rolling doors garage repair
Fire resistant garage doors
Commercial garage door spring repair
Automatic garage doors
Insulated garage doors
24/7 commerical support
Multi garage door installation
Remote garage doors controls
Personal technician service
Additional garage doors services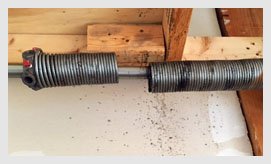 Broken Spring Repair
Broken or worn out springs is a common issue with modern garage doors. Daily usage, poor maintenance, Extreme weather and time can lead to a worn out spring that needs replacing. We provide a fast and affordable broken spring replacement service anywhere in Maryland and Washington DC.
Opener Replacement
Garage door openers are the heart of your garage door and are responsible for the smooth garage door function. Got a busted garage door opener? No problem! We specialize in replacing old, worn out garage door openers and might even be able to repair your existing opener at affordable pricing.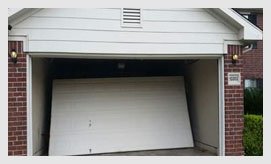 Custom parts and repair
Got a unique garage door? Looking for a specific part or just don't know whats wrong with your garage door? Garage door specialists are here to the rescue. We have been providing garage door repair service for 15+ years with a team of highly skilled and experienced technicians.