24×7 Same Day Garage Door Repair In Silver Spring MD
When you have got an issue with your own overhead door, you must schedule a quick and reliable garage door service that you trust. We comprehend how inopportune it maybe when you are not able to access your overhead door. It is not something that you can anticipate and prepare for it. Your garage door can malfunction any time of the day or night without any prior notice. This is why we offer 24×7 same day garage door repair in Silver Spring MD. We have the experienced team, tools, and supplies required for any kind of garage door troubleshooting right on site.
We offer on-site garage door repair & installation in Silver Spring MD:
We know garage door issues can arise anytime without any warning, hence always ready to meet your needs onsite. Be it a simple track adjustment or a complicated Torsion spring repair, our mobile van is equipped with all the parts and tools to serve your garage door needs right on site.
We've Extensive Expertise & Experience in Any Make and Model of Garage Door Repair and Replacement:
We can repair, install and replace garage door of any make & model. Whether your home has a traditional overhead door or you have installed an automatic garage door a few years ago, we will find the exact problem in your door and recommend you instant solutions for it. We can take care of all your routine or emergency repair needs, new installation projects and anything else related to your garage door. Our expertise & experience working with all the major overhead door brands let us to make precise estimates on a wide range of garage door repair and garage door replacement problems such as broken cable repair, torsion spring repair, opener repair, and any other garage door issue you can imagine of at any place in Silver Spring MD.
We want to be your one-stop solution whether you are looking for professional overhead door repair or garage door installation in Silver Spring MD. We provide our services to both residential & commercial customers in Silver Spring MD. Feel free to contact us for a free quote!
Additional Services
Residential Garage Door
Custom Garage Doors
Garage Door maintenance
Aluminum / Steel Garage Doors
Replacement Doors
Broken overhead repair
Broken Springs repair
Garage door torsion spring repair
Garage door parts for sale
Windloaded Systems
24/7 Garage door services
Discount Garage Doors
Commercial Garage Door
Commercial Garage door operators
Sectional garage doors Installation
Rolling doors garage repair
Fire resistant garage doors
Commercial garage door spring repair
Automatic garage doors
Insulated garage doors
24/7 commercial support
Multi garage door installation
Remote garage doors controls
Personal technician service
Additional garage doors services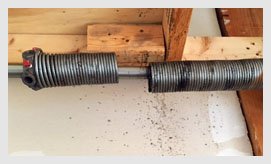 Broken Spring Repair
Broken or worn out springs is a common issue with modern garage doors. Daily usage, poor maintenance, Extreme weather and time can lead to a worn out spring that needs replacing. We provide a fast and affordable broken spring replacement service anywhere in Maryland and Washington DC.
Opener Replacement
Garage door openers are the heart of your garage door and are responsible for the smooth garage door function. Got a busted garage door opener? No problem! We specialize in replacing old, worn out garage door openers and might even be able to repair your existing opener at affordable pricing.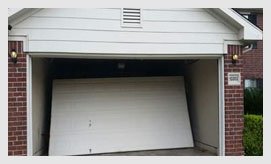 Custom parts and repair
Got a unique garage door? Looking for a specific part or just don't know what's wrong with your garage door? Garage door specialists are here to the rescue. We have been providing garage door repair service for 15+ years with a team of highly skilled and experienced technicians.