Reliable Garage Door Repair, Installation And Replacement In Beltsville MD
Looking for garage door repair or installation in Beltsville MD? If yes, then you're in safe hands here at BWI Garage Doors. We know when you have issues with your all-important garage door, you need an overhead door repair service that you can count on any time of the day or night. We comprehend just how inopportune it can be in case you don't have access to your garage, hence offer you with emergency same-day garage door repair in Beltsville MD whenever the need arises.
Licensed & Bonded Garage Door Technicians At Your Service 24×7:
Whether it's overhead door installation, periodic service or even part replacement, we have the resources to get the job done finished as soon as possible. We've a bunch of extremely experienced technicians who are licensed and bonded to handle any type of garage door installation in Beltsville MD. Each of our experts takes great satisfaction in each door they install, repair and maintain. We always like to see the smile on the face of our customers who always want to see a fully functioning garage door on their premises. Moreover, we will meet you personally to discuss your garage door issues and solve them on-site if possible.
We Can Handle Both Residential And Commercial Garage Door Issues In Beltsville MD:
Whether you are looking for a new garage door installation or an old garage door replacement in Beltsville MD – we are the right people to give a call. Our qualified technicians service all makes & models of residential and commercial garage doors in Beltsville MD. If your overhead door has been denied due to a recent burglary attempt or because of every-day wear & tear, we will send a garage door professional who will guide you to the appropriate repair or replacement. This may encompass repairing the overhead door opener, bent track, broken cable, roller, panel, torsion spring or the weather seal. It does not matter whether your commercial overhead door is a section, roll-up, rolling steel or modern automatic door, our technicians will offer you an instant solution so that you don't experience any obstruction as far as the smooth operation of your business is concerned.
To give your overhead door the best possible care it deserves, call us on +1 888-388-1847. We are eagerly waiting to handle your each and every garage door related concerns.
Additional Services
Residential Garage Door
Custom Garage Doors
Garage Door maintenance
Aluminum / Steel Garage Doors
Replacement Doors
Broken overhead repair
Broken Springs repair
Garage door torsion spring repair
Garage door parts for sale
Windloaded Systems
24/7 Garage door services
Discount Garage Doors
Commercial Garage Door
Commercial Garage door operators
Sectional garage doors Installation
Rolling doors garage repair
Fire resistant garage doors
Commercial garage door spring repair
Automatic garage doors
Insulated garage doors
24/7 commercial support
Multi garage door installation
Remote garage doors controls
Personal technician service
Additional garage doors services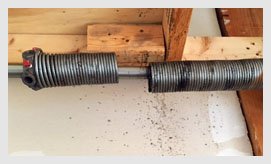 Broken Spring Repair
Broken or worn out springs is a common issue with modern garage doors. Daily usage, poor maintenance, Extreme weather and time can lead to a worn out spring that needs replacing. We provide a fast and affordable broken spring replacement service anywhere in Maryland and Washington DC.
Opener Replacement
Garage door openers are the heart of your garage door and are responsible for the smooth garage door function. Got a busted garage door opener? No problem! We specialize in replacing old, worn out garage door openers and might even be able to repair your existing opener at affordable pricing.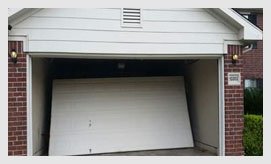 Custom parts and repair
Got a unique garage door? Looking for a specific part or just don't know what's wrong with your garage door? Garage door specialists are here to the rescue. We have been providing garage door repair service for 15+ years with a team of highly skilled and experienced technicians.