Residential & Commercial Garage Door Repair in Germantown MD
At BWI Garage Doors, we've built our reputation for offering superior quality garage door repair in German Town MD since the last 20 years. We serve both residential and commercial garage door needs. We've deep knowledge & experience in garage door installation, repair and maintenance. Our technicians are familiar with all makes and models of garage doors, and thus have the skill to work with just any type of overhead door you may have in your home or business.
Garage Door Opener Repair:
One of the most common problems when your overhead door opener stops running is the alignment of the photo eyes. Other problems may be that the power source is disturbed or a remote malfunction. Our technicians are trained to spot the exact garage door opener issue and fix it right away.
Garage Door Roller Replacement:
Rollers play an important part in the garage door operation. Many homes these days have overhead doors that find it difficult to go up & down because of worn out rollers & lack of maintenance. Poorly functioning overhead door rollers can prompt issues ranging from a door off track to untimely wearing of sprockets, drive gears, and belts on your garage door opener. Get your annual maintenance done by one of our trained technicians & avoid bigger roller issues down the road.
Bent or Misaligned Tracks:
Is your garage door swaying back & forth when moving? Is it bouncing or making noise when in motion? You may have bent or misaligned overhead door tracks. Call our technicians to realign your track or replace it if required.
Garage Door Panel Replacement:
Garage doors are vulnerable to wear & tear. Occasionally you may require panel replacement when the door is accidentally hit or bent from impact. Call our technicians whenever you need garage door panel replacement.
Besides the above-mentioned issues, our technicians are skilled enough to tackle other garage door issues like broken spring replacement, weather-stripping, non-functioning of remote keypads, chains, belts, and screw drives. They can also identify if there is any grinding noise coming from your garage door. With a growing list of happy customers, we have proved ourselves as a leader in the garage door business. We have been offering exceptional Garage door repair in Germantown MD since last 20 years and will continue to do so. Get an appointment with us now!
Additional Services
Residential Garage Door
Custom Garage Doors
Garage Door maintenance
Aluminum / Steel Garage Doors
Replacement Doors
Broken overhead repair
Broken Springs repair
Garage door torsion spring repair
Garage door parts for sale
Windloaded Systems
24/7 Garage door services
Discount Garage Doors
Commercial Garage Door
Commercial Garage door operators
Sectional garage doors Installation
Rolling doors garage repair
Fire resistant garage doors
Commercial garage door spring repair
Automatic garage doors
Insulated garage doors
24/7 commercial support
Multi garage door installation
Remote garage doors controls
Personal technician service
Additional garage doors services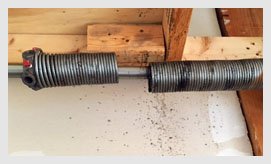 Broken Spring Repair
Broken or worn out springs is a common issue with modern garage doors. Daily usage, poor maintenance, Extreme weather and time can lead to a worn out spring that needs replacing. We provide a fast and affordable broken spring replacement service anywhere in Maryland and Washington DC.
Opener Replacement
Garage door openers are the heart of your garage door and are responsible for the smooth garage door function. Got a busted garage door opener? No problem! We specialize in replacing old, worn out garage door openers and might even be able to repair your existing opener at affordable pricing.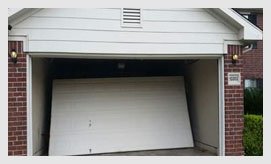 Custom parts and repair
Got a unique garage door? Looking for a specific part or just don't know what's wrong with your garage door? Garage door specialists are here to the rescue. We have been providing garage door repair service for 15+ years with a team of highly skilled and experienced technicians.