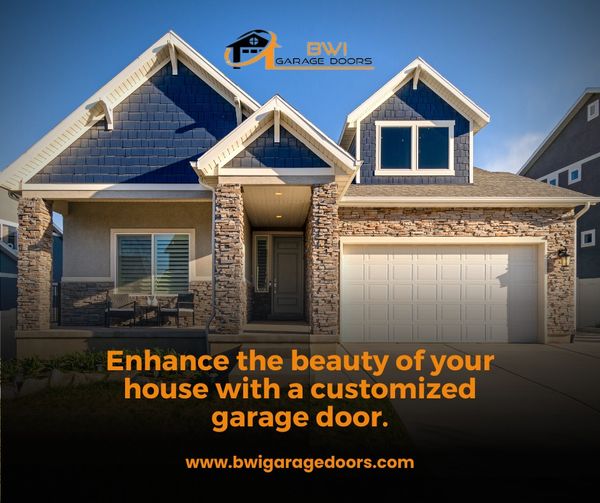 It is possible to have enough security and convenience when you have an automatic garage door at your Annapolis property. However, after a few years of installation, it may so happen that your garage door will not function as expected. It mainly happens if you have not maintained it properly. We discuss here a few signs that will help you to understand that there is a necessity to call us at BWI Garage Doors, a reputed garage door organization offering professional garage door repair in Annapolis.
Making weird noise
One of the most common symptoms that you will notice when you have to have a garage door repair in Maryland DC is the weird noise that happens when you try to close or open the gate. The nature of the noise will give us at BWI Garage Doors an indication of the problem that is causing the issue. If the noise that we hear is screeching in nature, the problem lies with the motor and it requires cleaning and lubrication. If we hear a grinding noise, then the problem lies with the mechanical components. However, whatever may be the noise that you hear do not waste time calling us. A timely call can help you to avoid costly repairs.
Not properly aligned
Automatic gates require perfect alignment with each other to make certain that it closes totally and deliver an extreme level of security to your property.
So, as you start to see that each side of the gate has lost its alignment, it could indicate that the hinges have some problem. You immediately need to call us to have professional garage door repair in Olney as a delay can make the matter worse. If you delay repairing, it would not even be possible for us to align the door properly and there would be no way out but to replace it.
Sagging door
Sinking posts or worn hinges not only lead to misaligned doors. Such issues can lead to sagging of the door. If you notice such a defect, call us immediately so that we can rectify the same on the same day. We have the experience and knowledge to undertake such repairs and you can expect to have such services from us at an affordable rate.
Not properly closing or opening
It can be most frustrating when you notice that your garage door is not opening or closing properly. You may have changed the battery of the remote but in vain. In such conditions instead of trying other DIY methods, it is wise to call us. Repairing a garage door that is not closing or opening properly can be a risky job and so it is best to leave that to our experts.
Opens or closes on its own
If you notice that the door is opening or closing on its own, then do not delay to call us. Such a situation can lead to fatal accidents so, it is wise to have garage door repair in Laurel from us at the earliest.
Call us to have professional services at a competitive rate.
Comments are closed.