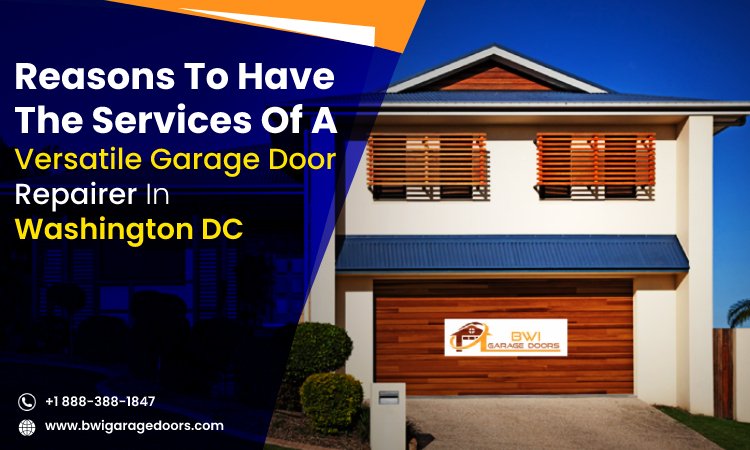 Your garage door is an important part of your home. Not only does it keep your vehicles and belongings safe, but it also enhances the curb appeal of your property. However, just like any other mechanical device, your garage door is prone to wear and tear, and it may develop problems over time. If you need garage door repair in Washington DC, here is what you need to know.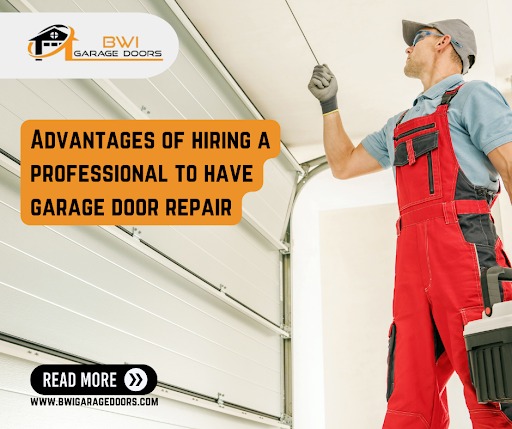 Identifying the Problem
The first step in repairing your garage door is to identify the problem. Some of the most common garage door issues include:
• Broken springs
• Worn out rollers
• Misaligned tracks
• Damaged panels
• Malfunctioning opener
Once you have identified the problem, you can begin to troubleshoot it or call us at BWI Garage Doors, a professional garage door repair company to assist you.
DIY Repairs
If you are handy with tools, you may be able to perform some basic garage door repairs on your own. For example, if the problem is with the garage door opener, you can try to troubleshoot it by checking the batteries, the connections, or the safety sensors. If the problem is with the tracks or the rollers, you may be able to adjust them yourself.
However, it is important to note that some repairs are best left to the professionals like us. Garage door springs, for instance, are under high tension and can be dangerous to handle if you are not experienced. Attempting to repair them yourself could result in serious injury or property damage.
Hiring a Professional
If you are not comfortable with DIY repairs, or if the problem is too complex to handle on your own, it is best to hire a professional garage door repair company like ours to have garage door repair in North Laurel. As a reputable garage door repair company, we have the expertise, tools, and experience to diagnose and fix your garage door problem quickly and efficiently.
We are a company with a good reputation, positive customer reviews, and a track record of delivering quality service. Also, we make sure to offer a written estimate before any work is done to avoid any surprises when the bill arrives.
Preventative Maintenance
One of the best ways to avoid garage door problems in the first place is to practice preventative maintenance. Regularly inspect your garage door for signs of wear and tear and lubricate the moving parts to keep them in good working order. Also, make sure to have your garage door serviced by us at least once a year to catch any potential problems before they become major issues.
If you need garage door repair in Rockville MD, it is important to identify the problem, and determine if it is a DIY repair. It is also wise to determine if you need to hire a professional like us and practice preventative maintenance to avoid future problems. By following these tips, you can keep your garage door in good working order and ensure the safety and security of your home.
Comments are closed.