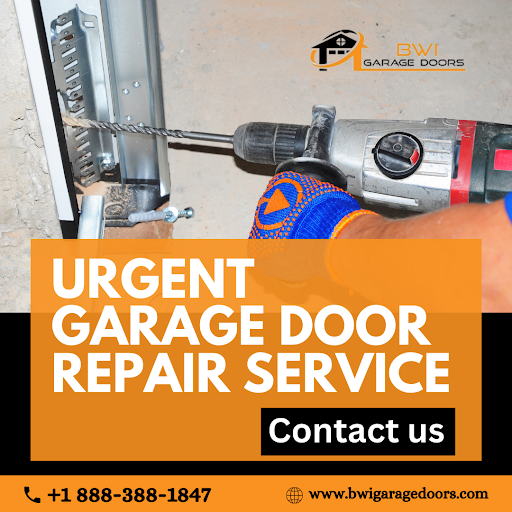 Your garage door is not just a functional component of your home; it also plays a significant role in enhancing security, convenience, and curb appeal. However, when your garage door starts malfunctioning, it can create frustration and inconvenience. Thankfully, professional garage door repair in Bethesda MD is available from us at BWI Garage Doors to restore your garage door's functionality and bring it back to its optimal state. Today, we will explore how our professional garage door repair services can transform a dysfunctional door into a fully functional and reliable entryway.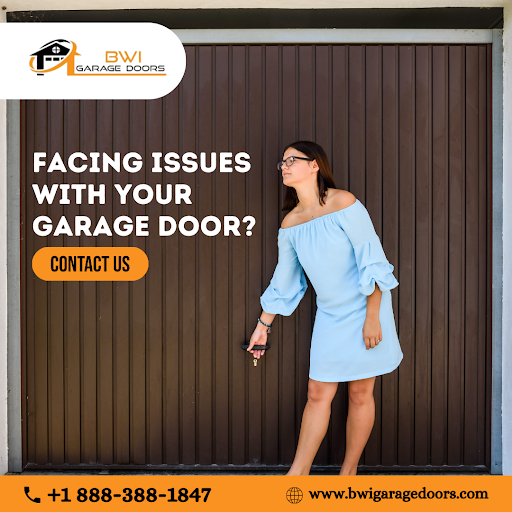 Swift Diagnostics
The first step in restoring your garage door is accurately diagnosing the underlying issues. Professional repair technicians from us have the expertise and experience to identify the root cause of the dysfunction. Whether it is a broken spring, damaged cables, misaligned tracks, or a malfunctioning opener, they know to diagnose the problem swiftly and accurately. Their expertise ensures that no time is wasted in getting garage door repair in Silver Spring MD.
Comprehensive Repairs
Once the problem has identification, our professional garage door repair in Rockville MD offers comprehensive solutions to restore your garage door's functionality. They have the necessary tools, equipment, and replacement parts to address the specific issues affecting your door. Whether it requires replacing broken components, realigning tracks, adjusting the tension of springs, or repairing the opener, these experts have you covered. Their attention to detail ensures that every aspect of your garage door has restoration to its proper functioning.
Safety and Security
A dysfunctional garage door can be due to a garage door opener in College Park MD. Faulty openers or cables can snap unexpectedly, causing accidents or property damage. Professional repair services from us prioritize safety during the repair process. We ensure that all safety features, such as sensors and emergency release mechanisms, are working correctly. By addressing these safety concerns, we restore peace of mind and ensure the protection of your loved ones and possessions.
Long-Term Maintenance
Beyond immediate repairs, our professional garage door repair also offers long-term maintenance plans to keep your door functioning optimally. Regular maintenance visits by our skilled technicians help prevent future breakdowns. They conduct inspections, lubricate moving parts, tighten hardware, and perform any necessary adjustments. By investing in preventive maintenance, you can extend the lifespan of your garage door and avoid costly repairs in the future.
Cost-Effective Solutions
Professional garage door repair services from us offer cost-effective solutions compared to a complete door replacement. We focus on repairing and restoring your existing door, addressing specific issues while preserving its overall functionality and aesthetic appeal. By opting for our repair services, you can save money while still achieving a fully functional garage door that meets your needs.
From dysfunctional to functional, our professional garage door repair services play a crucial role in restoring the usability, safety, and security of your garage door. With our swift diagnostics, comprehensive repairs, and long-term maintenance plans, they ensure that your door operates smoothly and reliably. So, do call us when you require professional garage door repair.
Comments are closed.