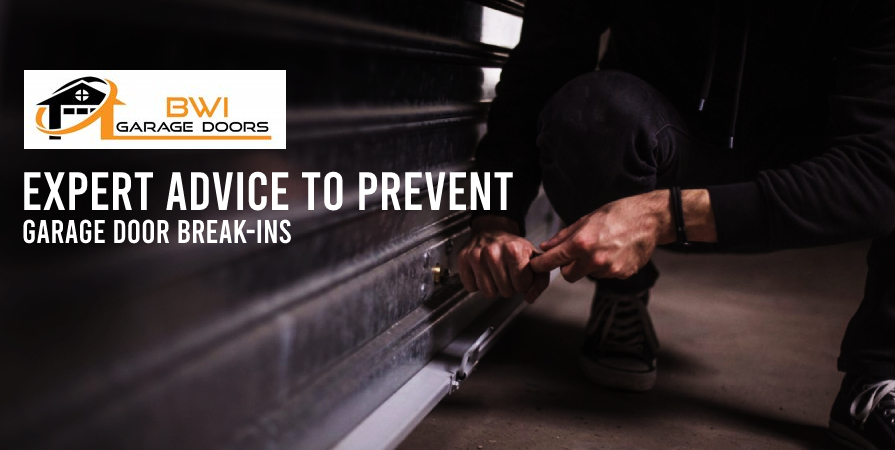 Burglary brings threatening and frightening prospects. But it is a reality for more and more home or business owners. Homeowners became the victim of residential burglary and break-ins even during daylight hours! The garage often remains as the prime entry point for burglars, even if they know other weaknesses to enter your space. Homeowners' negligence makes them face break-in situations. For example, if you fail to lock your car's door, a thief can open the door, find your garage door opener, and your address from your car's registration in the glove box. In this way, they get full access to your home and garage. So, use your common sense and lock your doors properly.
Are you ready to take your garage door security to the next level? Get in touch with us right away! We offer safety and security advice and guidance, as well as the most cost-effective quote you'll find elsewhere. If you're interested in upgrading your door, call our expert for assistance. We recommend a few tips that will be helpful to keep you safe.
Check to know the age of the garage door opener
Don't you sure how old your garage door opener is? Check the label over the motor housing, which is usually under the plastic cover. If the garage door opener you have was manufactured before 1993, it needs to be replaced right away. Burgles can scan systems and duplicate the code of such openers easily and gain easy access to your space.
Keep the remote in a safe place
It's necessary to keep the garage door remote out of sight. Carelessness in keeping the remote leads to loss or theft. Ok, you can keep your garage door opener in your car, but keep it in a location where thieves won't be able to see it. Using a mini remote is wise as it can be clipped to your keyring easily. In addition, it will eliminate the need to hide a bulky remote in your car. You can even add advanced technology to operate your garage door from your smartphone.
Get well-prepared before traveling somewhere
Are you planning to go on vacation? First, it would help if you take suitable precautions, such as disconnecting the power source from the garage door opener, ensuring no one can use it to get inside. Next, press the lock button on your exterior keypad and check the indicator light flashing. It shows that the lock is turned on. For added security, install a side lock inside the door or secure it with a padlock. If possible, call us. We can connect the garage door opener to your home's Wi-Fi for a real-time solution.
Have a look at the garage door windows
Do you have windows near the top of your garage door? It allows a thief to scan the contents of your garage. So it is worth further attention. The manual release on the door opener mechanism can be popped with a simple cable. Consider using a curtain to conceal the windows on your garage door. We recommend adding tinted or frosted glass to the windows, making it difficult for thieves to get a look in the garage.
Look at the garage door strength
The heavy garage door itself might be part of the issue in certain situations. For example, non-insulated garage doors or single-panel garage doors can be easily damaged. However, you can use a sandwich-style garage door to stand up against the steel bar hit or be attacked with a saw.
Additional Tips
In addition to the above tips covered above, a few others can help keep you safe and sound at home. Before going to bed at night, double-check that your garage door is closed and locked. Install motion-activated lamps outside your home. This will keep criminals from snooping around the house late at night. In addition, adding a security camera can add extra protection to your home. Finally, connecting the garage door with your home's security system could be a wise idea and we can do it for you.
Comments are closed.