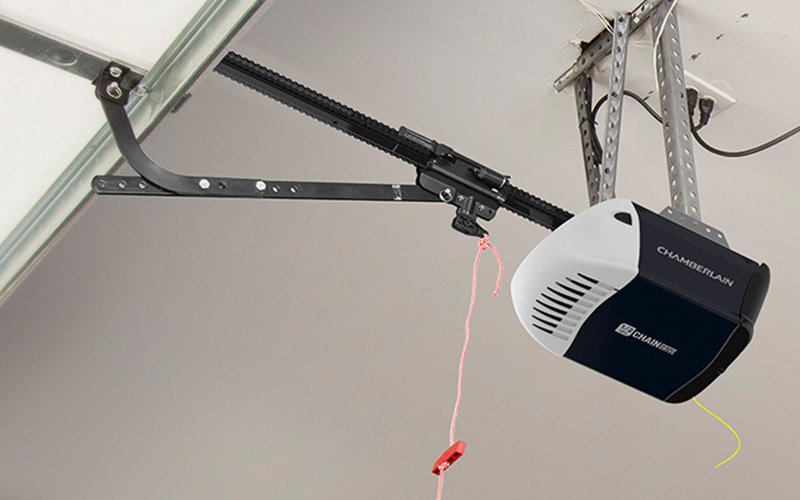 The garage door plays a significant role in the appearance of your home or business. It improves the efficiency and functionality of your garage space.  However, garage doors can experience several malfunctioning. Sometimes they won't close despite of any obstructions. Sometimes they open or close randomly, and sometimes they make strange loud noises. It may be time to consider for its repair or in worst case replacing can be the best solution. Regardless of what your problem may be, our experienced technicians will quickly arrive at your location to carry out a detailed analysis and resolve the issue.
None of the competitor in or around Hyattsville MD rivals our garage door repair and installation quality and customer service. We can install the latest, advanced doors for hundreds of home and businesses. We offer most budget-friendly estimates ensuring you are satisfied with the services. Before leaving the job site, we perform the test checks guaranteeing there will be no issue in the proper function of the garage door. For our installation service, we offer warranty and maintenances ensuring your garage door continue to run smoothly for many years. With us, you won't ever have to worry about any unexpected malfunctions or breakdowns!
Are your garage door suffered damages and need of an urgent repair? Leave it in the hands of our garage door installation or replacement in Hyattsville MD today! We are available 24/7 days a week intending to help you with any emergency. We work hard with you and also work as per your schedule. We have the experience and tools needed to deal with any garage door emergency, including sensors, spring, bent or broken panels, remote or opener issues and much more services you desire.
Garage door repair or installation sounds like a dangerous job that comes with its fair share of threat and hazards. The springs are especially hazardous if you don't have experience in handling them. They're also quite large and under a lot of pressure as well. If the materials aren't properly fastened, your garage door could fall on you while you're trying to install it. The best way to ensure that every part of your garage is safely and correctly installed or repaired is to hire our professional service today. We have years of experience are working with and installing garages of every size and variety. Our experts can safely install, repair, and inspect your garage, giving you complete protection every day of the year.
Our technicians are insured, licensed and bonded, are committed to follow the recommended safety precautions We perform the installations and repair that meet the latest industries standards. Our professional garage door installation and repair in Hyattsville MD have the best expertise to install your new garage door quickly and correctly. Nothing can replace the experience of our highly trained garage door technician! Our professional garage door installation and repair in Hyattsville MD help you preserve the warranty on your garage door.
We can help you find the excellent garage door repair and installation in Hyattsville MD that not only improve efficiency but enhance the curb appeal of your home or business.
Comments are closed.